You enter the teams and organizational structure in Company / Teams.
All users can be freely sorted into teams and grouped into an organizational chart. This can of course also be exported. To move users, simply do a drag n' drop in the table view - that is, grab and simply move them elsewhere.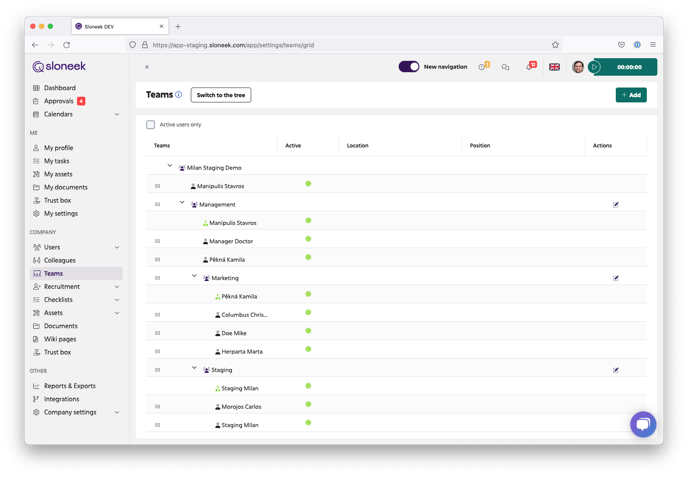 Each team has a Manager role who approves absence events for the team. You can use Supervisor role who only looks at the events and activities of the team. You can also add additional secondary roles.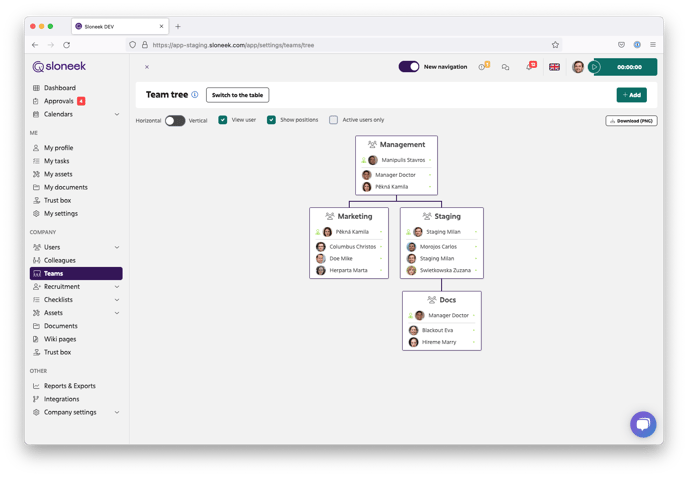 Colleagues and data export
You may also click on Colleagues in the menu and you will be presented an overview of all other users including the relevant data. From here, you can export the data to Excel or CSV simply by right-clicking in any of the table rows.