Visibility of modules
You enter the visibility of modules in Users / Visibility of modules
Here you can set the visibility of modules for individual users.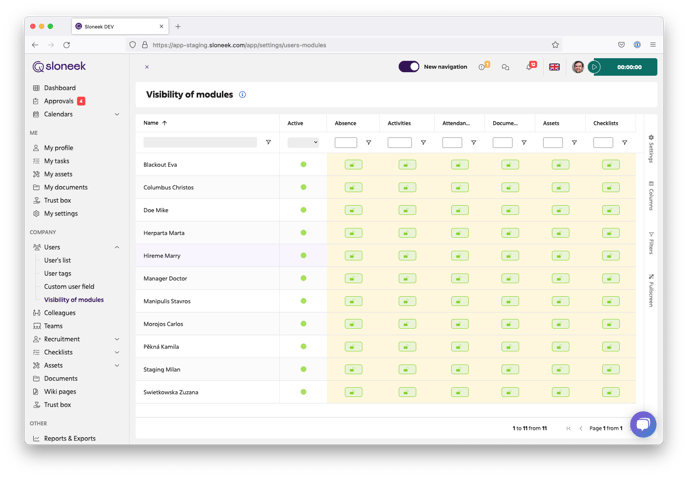 Click on the lock icon to enable/disable module visibility for individual users.

indicates an activated module,

indicates a deactivated module.
If users have some of the modules deactivated, admin or manager will not be able to effectively work with these modules. For instance, if user has deactivated the modul Checklists, system will not allow to assign any checklists to this user. Similarly, user will not receive a notification to accept a new asset if they have got the modul Assets deactivated.