Electronic signature and document confirmation
Each user learns about the assignment of a document to be signed/approved either from an email notification, from the dashboard or in the ME / My Documents tab.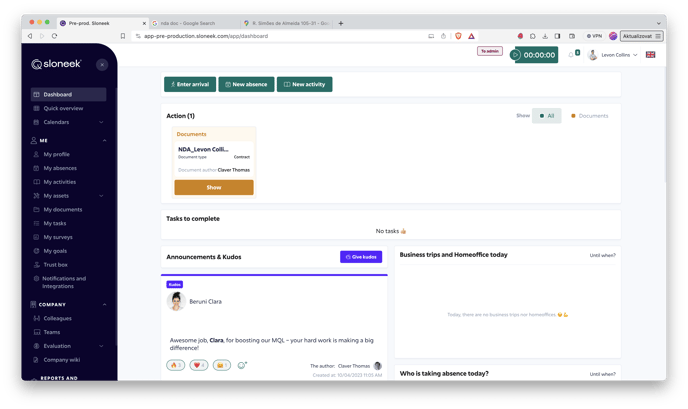 Clicking on the button in the notification, on the desktop in the Actions section or in the My Documents list will take you directly to the signature.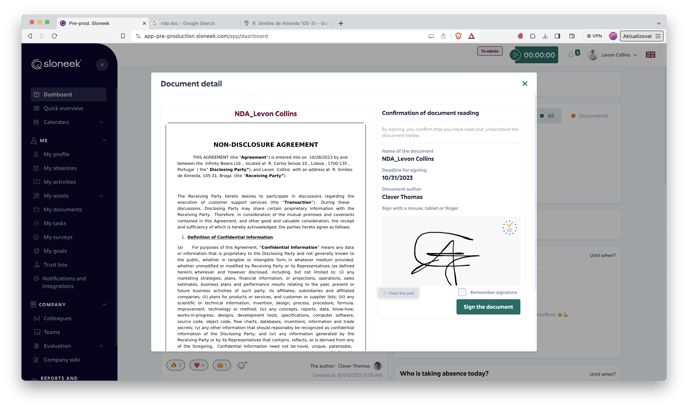 Immediately after signing, you will be able to download a copy of the document and the signature. Alternatively, you can do this at any time by clicking on the document detail and pressing the button

.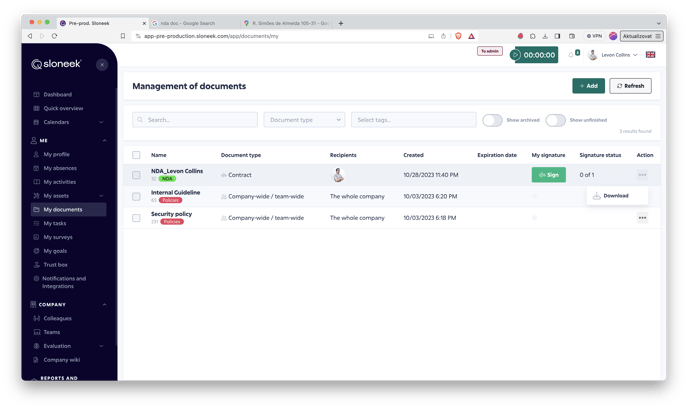 You can learn more about the validity of the electronic signature in Sloneek here.