Activating and deactivating a user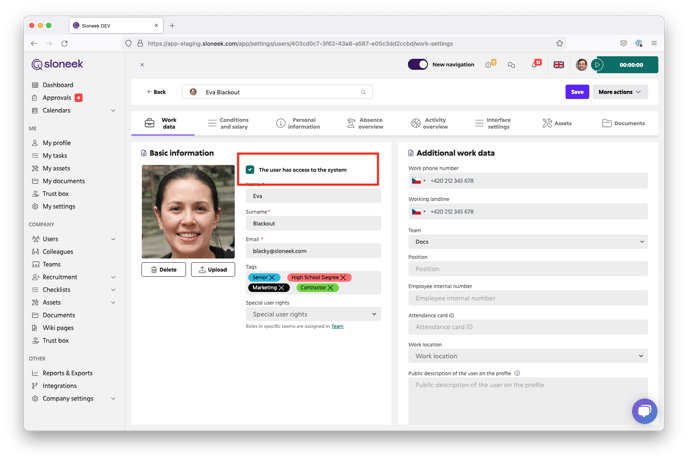 To activate/deactivate a user, go to the User tab in the Work data tab.
Before actually activating a user, make sure that the email address assigned to each user is functional (active). This is especially important for company domains.
In case you activate a user who does not have an active email assigned to them (typically before joining the company), they will be automatically blacklisted in the Amazon service we use for the functioning of Sloneek. This is due to the mail server trying to deliver messages to a non-existent email.