Where can I find my absence balances?
For all basic user roles User, Team Manager, Administrator, absence balances are available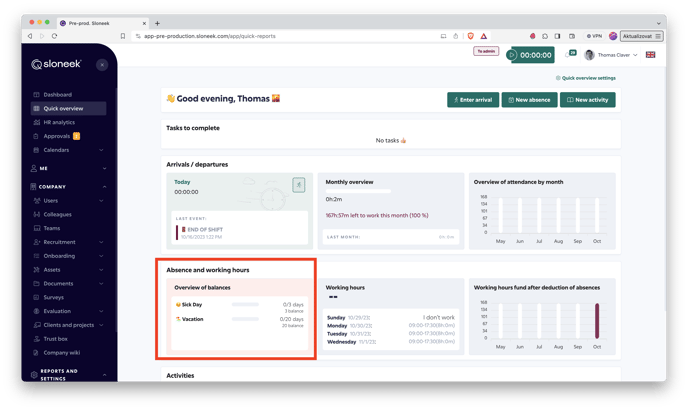 in section ME / My absences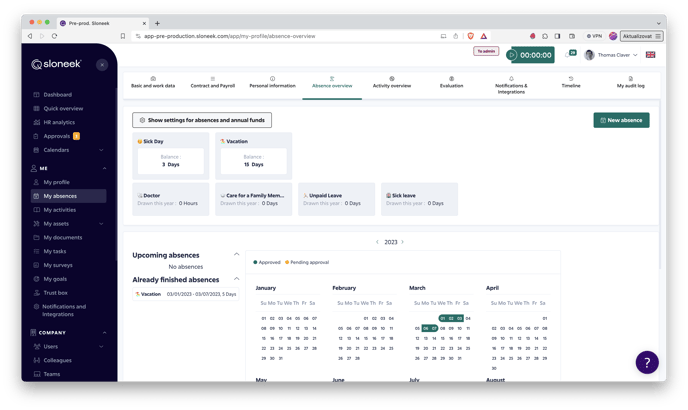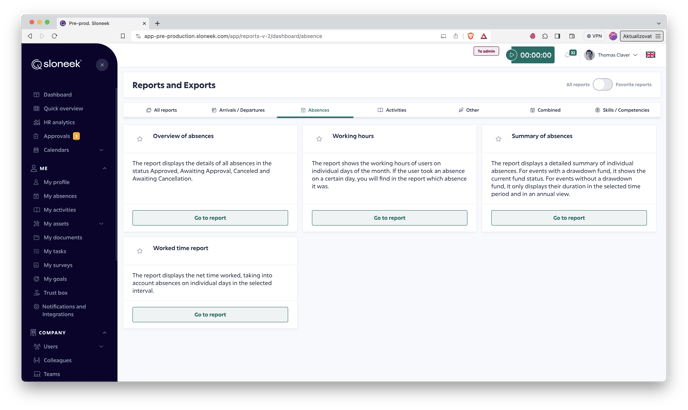 USER (regular user/employee) can only see their absence events and related information.

MANAGER can see not only his own events, but also events belonging to all subordinates for whom he approves absence events within the structure.
ADMIN sees all absence events and all related information.