Sending a new password
The Administrator and Account Owner roles have the ability to send a link to the selected user to change their password.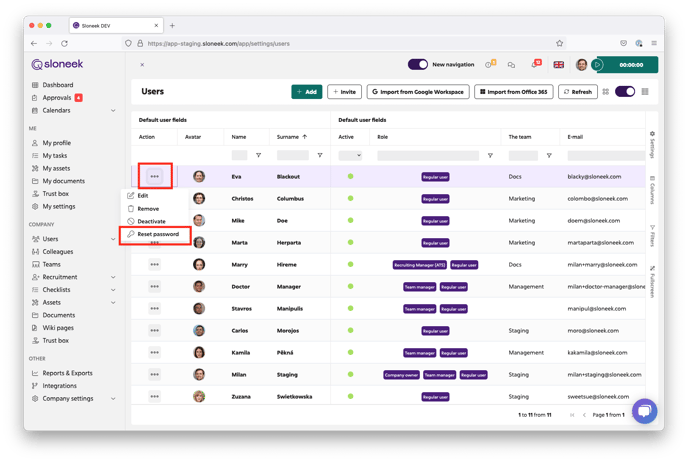 In the list of users, click

and select Reset Password.
The user can also change the password himself. Instructions can be found here.
The user must be ACTIVATED to be able to change the password.