Billing information
Set up billing information, downloadable invoices, contacts for sending invoices.
To make sure all the future payments proceed smootly, please fill in your Billing information in Reports and Settings / Settings / Invoices / Billing. You may also securely add your card details to speed up future operations. Rest assured, we DO NOT store your card information.
In the Billing data section, you also have the option to add the email address of the person who is responsible for invoices in your company. All invoices will then be sent to the company's main contact email (which you can also change from this section) and the newly added address.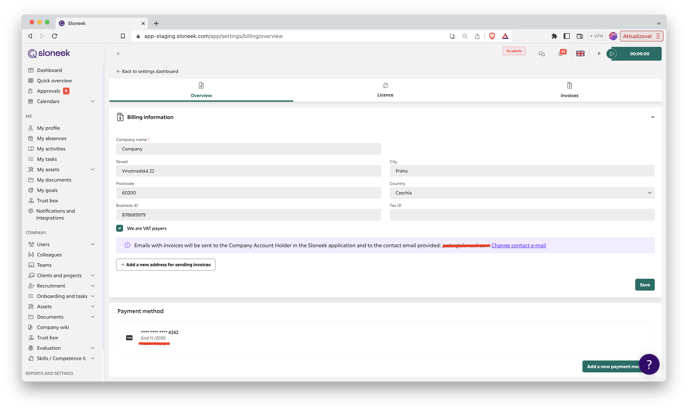 Invoices to download
If you pay for licenses by credit card, you can find downloadable invoices on the Invoices tab, accessible from Reports & Settings / Settings / Invoicing / Licenses.