What the team Manager needs to know
Manager's view and approvals of team absences
Approval and review of absenteeism within the team
The Manager beyond the role User view options on absenteeism and sees the following All events of his team members. In the calendar, reports and also in the user cards under the Absence overview tab.
The manager approves or cancels absence events.
When an event subject to approval is entered, the manager receives an email notification.
The event can be approved directly from the notification, on the Dashboard or from the Events/Approval tab.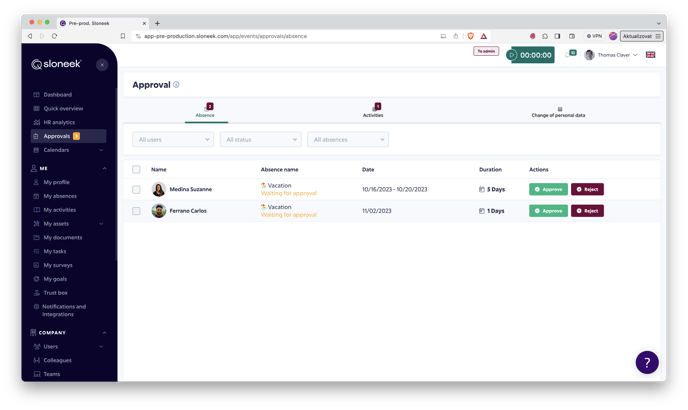 Absence reports are visually the same as individual ones. The only difference is that the manager can see the absence data of all his subordinates. You can view them by turning them on in the upper-right corner above the report.